Our Mission,
Vision, Value
OUR MISSION
01
We at Angiolife Healthcare Pvt Ltd believes that complete customer satisfaction is the key to expand business everywhere.
OUR VISION
02
To uphold our social responsibilities of delivering highest standard healthcare services.
OUR VALUE
03
Our Business Values with clients are as simple as LIFELONG "Business Relations
QUALITY CONTROL
04
Quality is core of success at Angiolife Healthcare Pvt Ltd and is range of trusted Phamaceutcal Formulations.
Welcome to
Angiolife Healthcare Pvt Ltd
Founded in India, with its long tradition of industrial entrepreneurship, Angiolife Healthcare Pvt Ltd has become one of the most progressive pharmaceutical company of Asia. At Angiolife Healthcare Pvt Ltd, we create value in the full pharmaceutical value chain from developing to manufacturing and successfully marketing pharmaceuticals drugs and wetake pride in doing this in an innovative, responsible and cost-efficient way. Angiolife Healthcare Pvt Ltd currently conducts operations in Pan INDIA and over the next few years, will also expand outside with the aim of becoming a global player.
Our company is a prominent pharmaceutical company of India. We are determined to empower life and assure the well being of society along with offering a marvelous selection of injections, eyes drops & many other pharmaceutical offerings. Under our brand name, Angiolife Healthcare Pvt Ltd we offer premium quality Pharmaceutical Medicine line that consists Antiseptic Liquid, Moxifloxacin Hydrochloride Eye Drops IP, Hair Shampoo, Hand Sanitizer, etc. All the offerings are quality accredited and complies to the standards of the pharmaceutical domain. Many doctors and healthcare professionals recommend our range with pride to their patients and loved ones. The reason to such appreciation has been the perfect formulation of our offered items. They are sourced from only reliable manufacturers who owns WHO-GMP certified facilities.

As a proud trader and supplier, we Angiolife Healthcare Pvt Ltd work hard to render an ethical performance at all times. For our company profit of customers is of utmost importance. This is the reason, all of them are rendered with top class customer support services along with our reliable range. We also work as a third party manufacturer to help several clients across India.
Our
Category Range
Owning ISO GMP manufacturing infrastructure facilities benefits associates with in-house services of drug formulations sourced from trusted and credible vendors.
---
---
Start Your Own Ethical Pharma Franchise
Business in India
Angiolife Healthcare Pvt Ltd came into existence in the pharmaceutical industry in the year 2000 and established itself as a reputable Ethical Pharma Franchise Company in India. The pharmaceutical 600 + products have been approved by the quality control professionals, and the organization as a whole maintains the code of conduct set forth by the significant specializations such as the WHO, GMP, and FDI. We provide the best Ethical Pharma Franchise of a wide selection of 600 + products at the most competitive prices, as well as the most durable and appealing packaging material. We have a well-established PCD distributorship programme where we provide the best Ethical Pharma 600 + Products to pharma wholesalers, retailers, PCD distributors, and start-ups where medical representatives can start their own monopoly-based PCD Ethical Pharma Franchise in their territory.
With years of experience, we have earned the trust of many pharmaceutical consumers and distributors. Our distributors will not have to wait long for anything because we are known for providing speedy service. Since we are known for our prompt service, our distributors will not wait long for anything. Moreover, we provide assistance to our Franchise associates with marketing, product positioning, and business development. For any further queries, please speak to one of our sales agents, who will provide you with all the required responses regarding the Ethical Pharma Franchise in India at +91 9501102150 .
Our
Products
The product portfolio caters to wide range of PCD Pharma 600 + Products Being a all range Pharma Franchise Company
---
Why Choose Us For Pcd Pharma

Third Party Manufacturing
Angiolife Healthcare Pvt Ltd is an ISO certified Pharma company, committed to high quality 600 + products.
We are committed to follow the quality norms for manufacturing 600+ products. We formulate
Our team members are quite diverse to create a comprehensive, high-performance culture
Our policies and procedure are carefully designed that our company and partners
Hot Selling
Products
The product portfolio caters to wide range of PCD Pharma 600 + Products Being a all range Pharma Franchise Company
---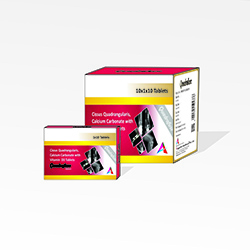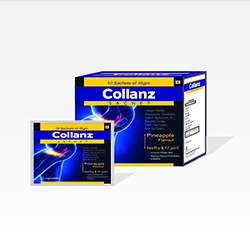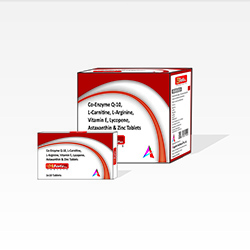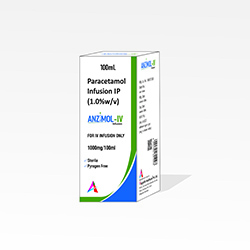 Third Party
Manufacturing
"Angiolife Healthcare Pvt Ltd" is the best third party manufacturing company in India - Want to start your business in the pharma sector by getting the best third party manufacturing company in India. We have been working to offer the best manufacturers of medicines and healthcare 600+ products, which has grown so much in the field all over India. We have a team of experts that provides the best solution from the best 600+ products to best ever customer support. By providing a wide range of 600+ products with contact manufacturing facilities in India to the interested pharma distributors as well as pharma professionals.

After that, have the proper conversation with the selected third party manufacturers about all the required needs of the manufacturer in our pharmaceutical company products. By less costing and taxation rates, we provide 24X7 customer assistance. Own manufacturing unit is focused to produce highly effective and quality medicine which includes specialty, general and several other product categories. Angiolife Healthcare Pvt Ltd produces the drug dosage in the form of tablets, capsules, injectables, ointments, creams and liquids etc by using high-quality raw materials. The regulatory authorities regularly conduct stringent audits in Own manufacturing unit. Angiolife Healthcare Pvt Ltd is certified by ISO, WHO & GMP. Our manufacturing facility is capable of carrying out large-scale production.